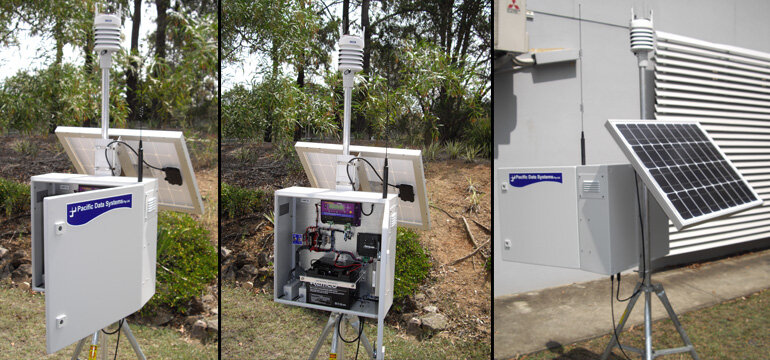 Project summary
An Australian University is conducting research on the effects that certain chemicals have on the rate of water evaporation in dams.
The University approached Pacific Data Systems Australia to design and manufacture a combined weather and water monitoring system to automatically record data for use in the project.
The integrated system uses high accuracy sensors, suitable for research applications. A Vaisala WXT520 collects on-site weather data – (rainfall, temperature, barometric pressure and wind speed/direction) and water level changes are monitored by Druck PTX 1830 Depth / Level sensors.
The sensors are connected to a dataTaker DT82EM data logger with internal 3G modem. In addition to recording all the data, the data logger allows University researchers to access the data remotely without needing to travel to the site to download.
The entire system was tripod mounted and powered by a solar panel with battery backup to assist with easy on-site installation away from mains power.
Solution enquiry
Do you have a similar project? We can help you.
Submit your enquiry below and we will be in touch very soon.