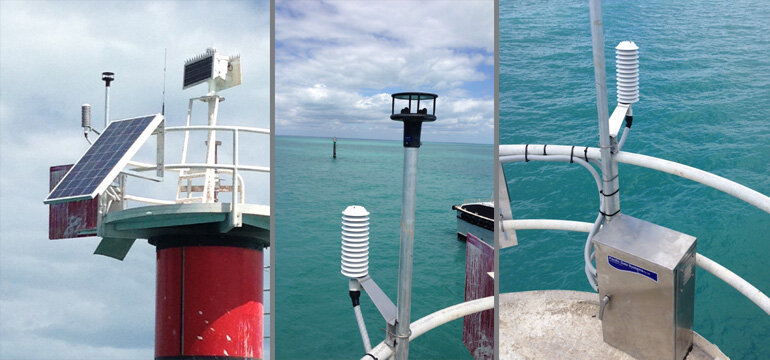 Project summary
A leading QLD port authority required a weather monitoring system to ensure safe shipping in the area. The weather station was to be installed on a beacon in the shipping channel so it needed to be able to withstand the harsh marine environment and operate with very little maintenance.
Pacific Data Systems Australia designed the station to include the dataTaker DT80M data logger and a 3G modem which allows the customer to access the station 24/7 from anywhere in the world to check on the weather conditions in the shipping channel.
The weather station uses high precision sensors to collect the required weather data. A Gill Windsonic ultrasonic anemometer collects wind speed and direction data, whilst Vaisala HMP155 and PTB110 sensors record the onsite temperature, humidity and barometric pressure.
Solution enquiry