Introduction
The strength of Pacific Data Systems ability in data acquisition is our ability to build custom systems with data logging capabilities to meet customer specific requirements. We do not only sell data loggers but can build entire systems to perform a wide array of functions. We have built countless data acquisition systems for all walks of life from data acquisition monitors for drilling rigs to floating buoy stations connected via radio­telemetry.
We have many years experience in manufacturing these monitoring systems, some of which include industrial PC's, telemetry, variable powered (Mains, solar, wind etc) and many other features.
Whatever your requirements are, talk to us! We can assist with the design, construction and commissioning of systems that are tailor made for customers in the fields of:
Medical research

Environmental consultation

Governmental (EPA, NRM, DPI, etc)

Secondary and tertiary education

Mining and exploration

Civil engineering and construction

and many more…
Applications
1. Medical research fermentation monitoring
Description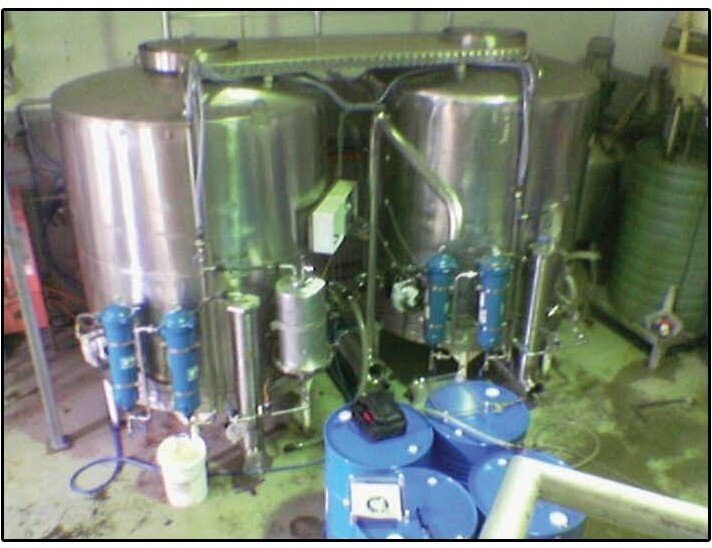 A dataTaker data logging system for monitoring the fermentation process for extracting anti-cancer chemicals from plants. Logging and alarming of data for pipe pressures, liquid temperature and pH of fermented liquid. Also monitors humidity and temperature of dryers before fermentation. Data is displayed in real-time to a PC in the office allowing fast response in the event of conditions being breached.
Equipment
dataTaker data logger

Humidity and temperature sensor

lnline pH transmitter

lnline EC transmitter

Two flow transmitters

Temperature sensor
2. Explorative drilling data logging system
Description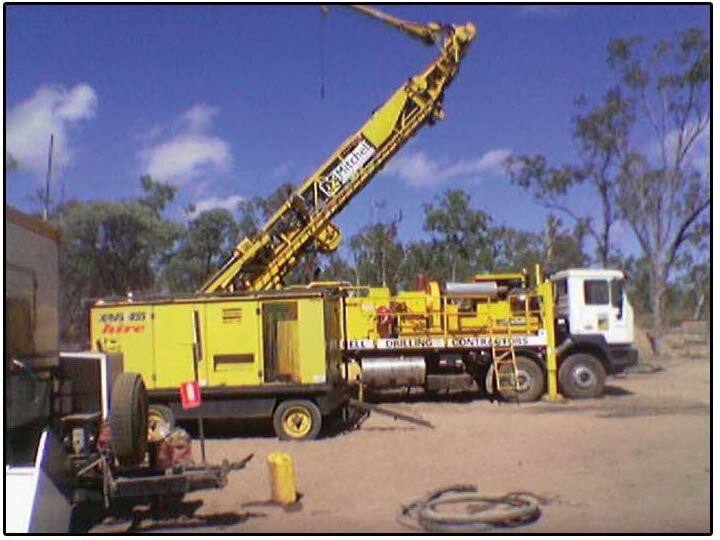 DAWD (Data Acquisition While Drilling) is a real-time system for accusation and display of data on a drilling rig. The system monitors readings from various sensors to a data logger and displays the data in real-time to a sunlight readable touch-screen display and industrial PC. The software is custom written using Microsoft® Visual Studio in a way to display the data for graphical viewing in Gauges and strip charts and large buttons for the steerers control.
Equipment
dataTaker data logger

Six Pressure transmitters (water, oil, pull-down, hold-back, rotation torque, winch load)

Two Inductive sensors (rotation, water flow)

Temperature transmitter

Wire rope length sensor (rate of penetration)

Ultrasonic flow sensor (Blooie flow)

Industrial 12VDC PC with solid state HOD

Sunlight readable touch-screen display

Enclosure with accessories (power supply, conditioner, UPS, redundant backup etc.)
3. Water Quality Station for EPA requirements
Description

Water quality monitoring stations for the monitoring of conditions while dredging ports. EPA requirements call for continuous monitoring of Turbidity, pH and DO and alarms are sent by both SMS and strobe light if readings exceed pre-set levels.
Equipment
dataTaker DT80 data logger

Submersible pH, Turbidity and DO sensors

GSM modem

Solar panel

2m tripod

Enclosures and accessories

RemTerm Water software
4. Tide gauges
Description
Maritime Safety Queensland's tide height gauge upgrade from DT50 loggers to the new Ethernet capable DT80's allow real-time data acquisition via the DT80's website. PDS was contracted to upgrade, update and service the tide gauges along with new station rollouts. These stations are built as both temporary and permanent systems for installation up and down the Queensland coast.
Equipment
dataTaker DT80 data logger

Lightweight fibreglass enclosure

3G modem

Pressure sensor hydration barrier splitter

20W Solar panel

Mounting hardware for sensors & enclosure

Enclosures and accessories
5. Bearing and airflow temperature monitoring (dewatering project)
Description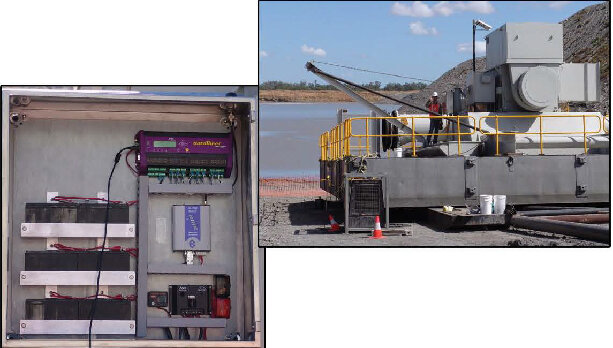 A large coal mining company had a requirement to dewater a mining pit. Two pumps located atop floating pontoons were required for this task. To assist in maintenance and longevity of pump operation a temperature monitoring system installed using dataTaker dataloggers and radio modems. Pacific Data Systems provided a system which monitored temperatures of bearings and pumps for both systems – excursion of preset alarms signalled an alarm at the control point and switched the pumps off automatically.
Equipment
Two dT85 data loggers

One dT80 data loggers

Three Radio Modems with high-gain antennas

Weather-proof stainless steel enclosures

Intuitive data logger programming

30 RTD's
6. Weather stations for new uranium mine EIS
Description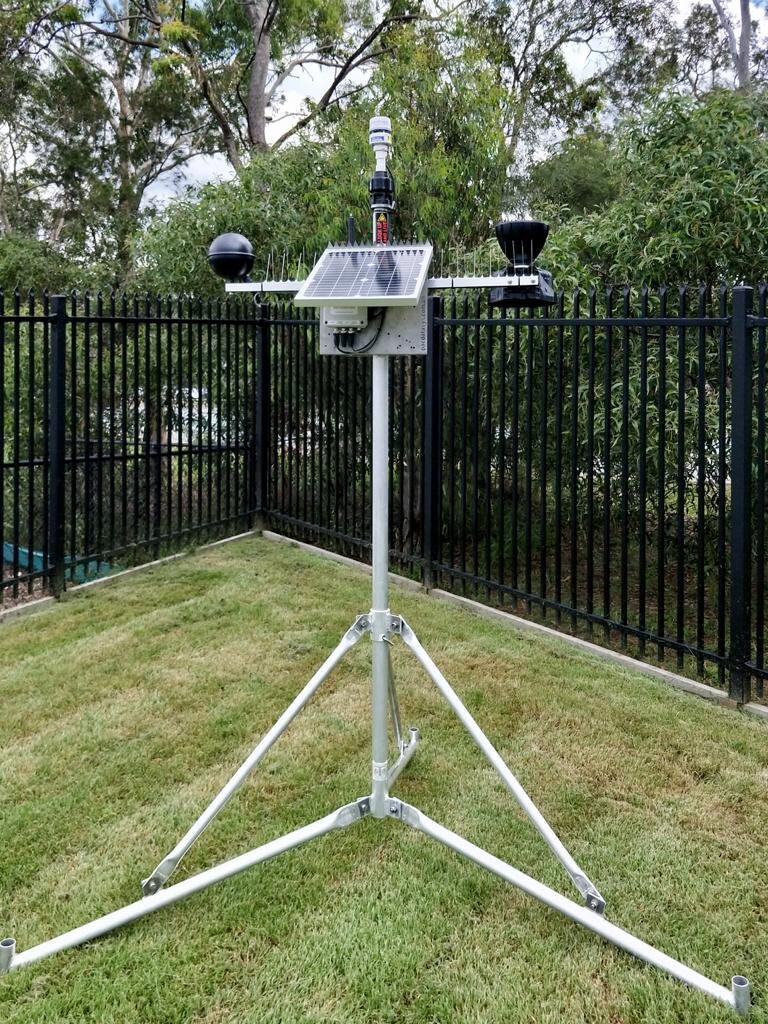 With the DT80 logger at the heart of our weather stations, PDS have supplied numerous stations and recently two stations for use in an EIS for a new mine in far north Queensland. Both stations were similar in construction with variances in sensors selected. Data is to be viewed in real-time and transferred over the 3G network using the DT80's in-built website.
Equipment
dataTaker DT80 data logger

Vaisala WXT520 weather transmitter

Solar radiation sensor

Tipping bucket raingauge

Windsonic ultrasonic wind sensor

Cybertec 3G modems

Solar panels

10M masts

Enclosures and accessories

RemTerm Weather software
7. Vehicle herbicide spray truck monitor
Description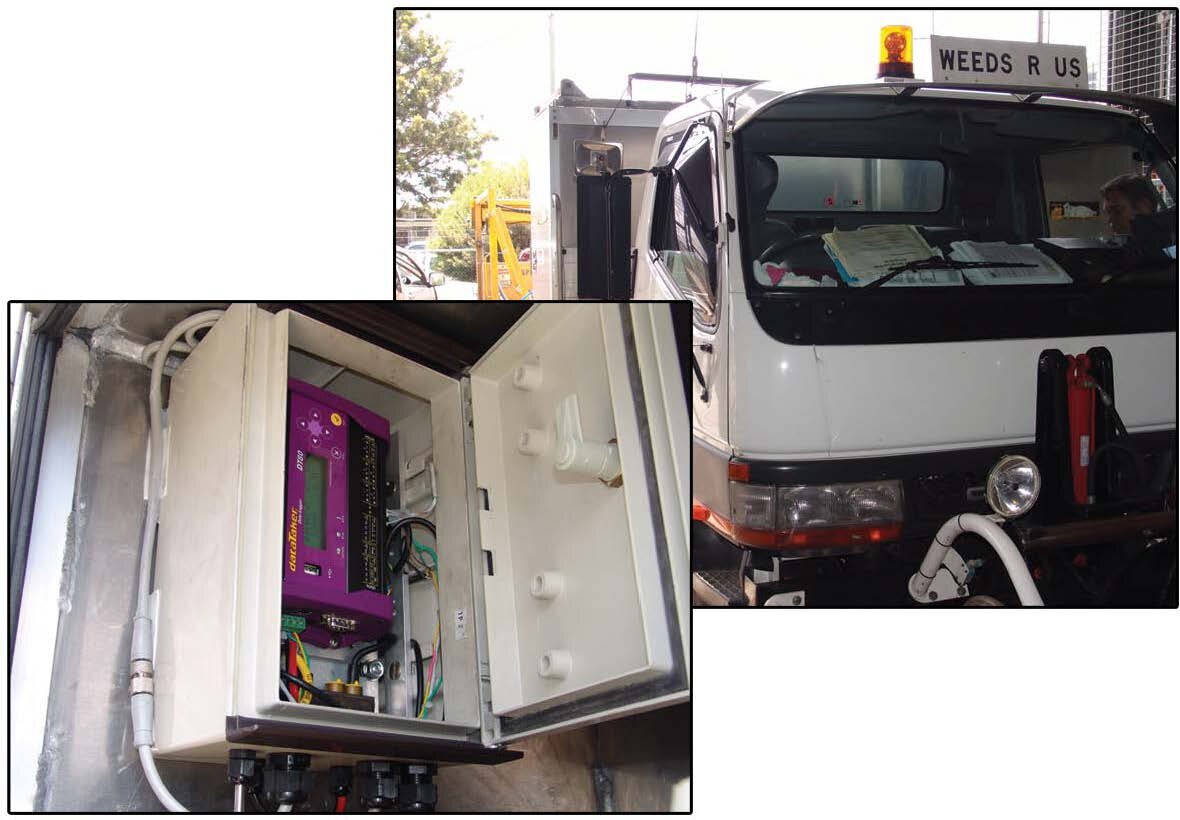 QR herbicide spray truck using a DT80 logger logging applications of herbicide along rail tracks. Vehicle speed and direction, wind speed and direction, humidity and temperature along with GPS coordinates are used to determine 'apparent wind'. This allows for accurate monitoring of spray patterns for the case of overspray both in real-time on the in­vehicle display and through the historical data.
Equipment
dataTaker DT80 data logger

NMEA2000 compliant GPS, digital compass, wind sensor and in-vehicle display

Humidity and temperature probe

Enclosure and accessories
8. Underground vehicle brake monitoring
Description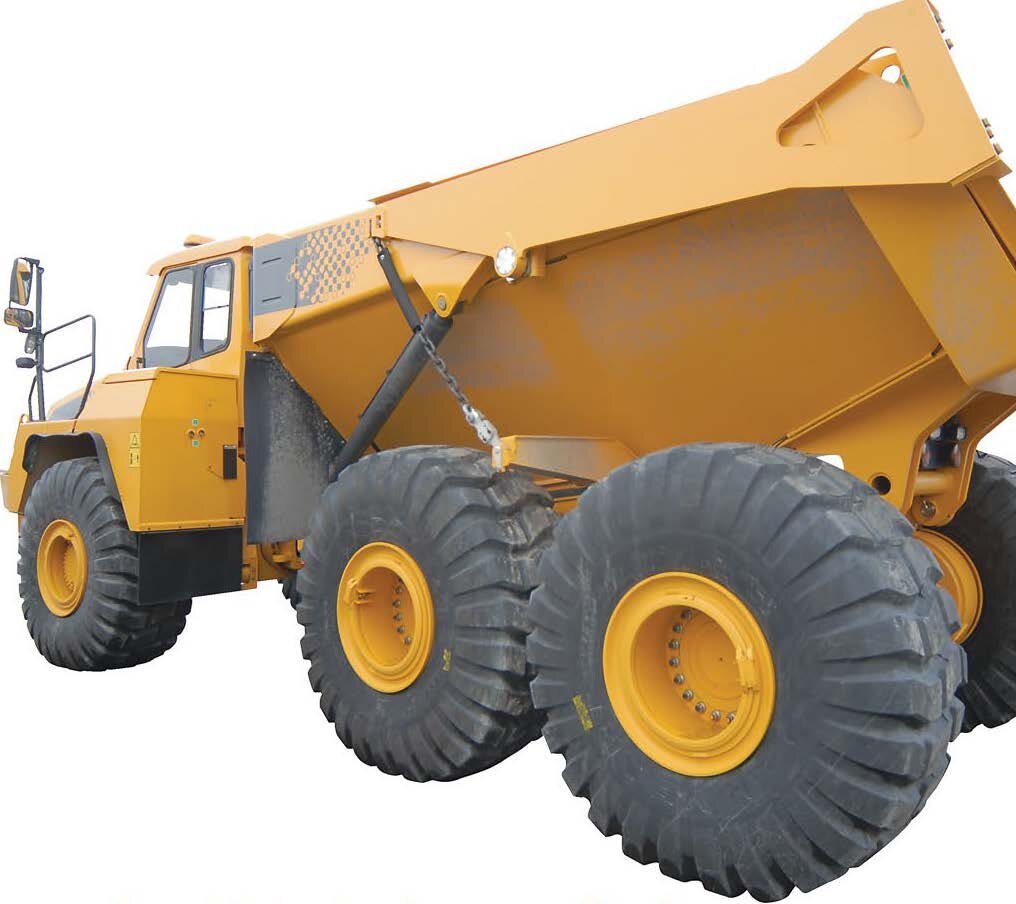 Excessive brake applications lead to the replacement of underground mining vehicle brake pads servicing of engine components regularly. PDS commissioned a brake monitoring system on a fleet of loaders to log speed, brake temperatures, application, gear level and other parameters to reduce wear and tear and lower ongoing maintenance costs.
Equipment
dataTaker DT80 data logger

Portable Enclosure

CANgate

Four pressure sensors

12 digital contacts

Two Thermocouples
9. Integrated Automatic Weather and Water Quality station for lnstrumentos de Medida
Description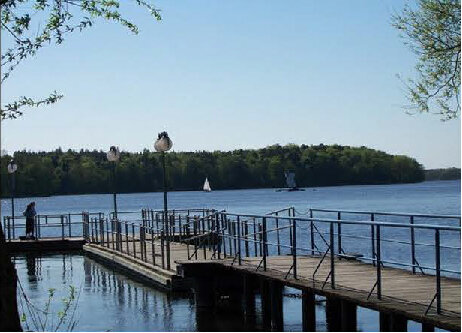 To fill a requirement to monitor basic weather parameters of Wind speed and direction, humidity and temp, rainfall and barometric pressure as well as pH, electrical conductivity and dissolved oxygen water quality sensors. All parameters were for the monitoring of a resort lake's condition. The station communication was via a GSM modem. Situated in a remote location, solar panels backup batteries were implemented. The station was mounted next to the resort lake and Rem Term Weather/ Water software was used to collect and analyse data.
Equipment
dataTaker data logger

Weather sensors

Water quality sensors

GSM modem

Solar panel

Enclosures and accessories

Custom RemTerm software
10. Landfill Odour monitoring for complaint resolution
Description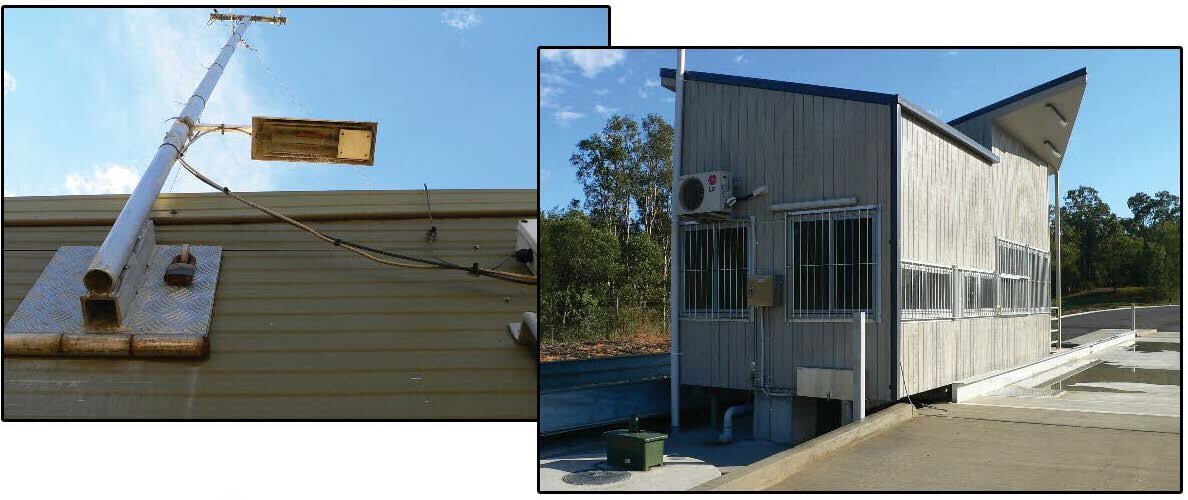 Odour monitoring from landfill sites allow for complaint resolution and issue detection. Wind speed and direction along with other parameters are logged at the landfill entrance with real-time display of data via PDS' in-house written software.
Equipment
dataTaker data logger

Wind, humidity and temp sensors

Building mounted mast

Display and downloading software
11. Department of Primary Industries Kiln Monitoring
Description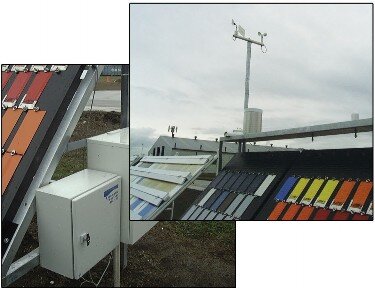 Forestry Research required to set up extraction models for hardwood timber drying and were investigating the different types of timber species. Modelling the most efficient methods of fast curing/ drying of timber by vacuum drying could then be determined from the data gathered. To do this PDS developed a system with two DT85 loggers to meet all the sensors they required, looking at the timber weight, air flow, temp, RH, shrinkage & moisture of the timber samples, using a vacuum method. A total of 26 full channels were used by networking the loggers together to the one PC.
Equipment
Two dataTaker DT85 data loggers

Enclosure and accessories

Network programing
12. PDSA AWS Special
Description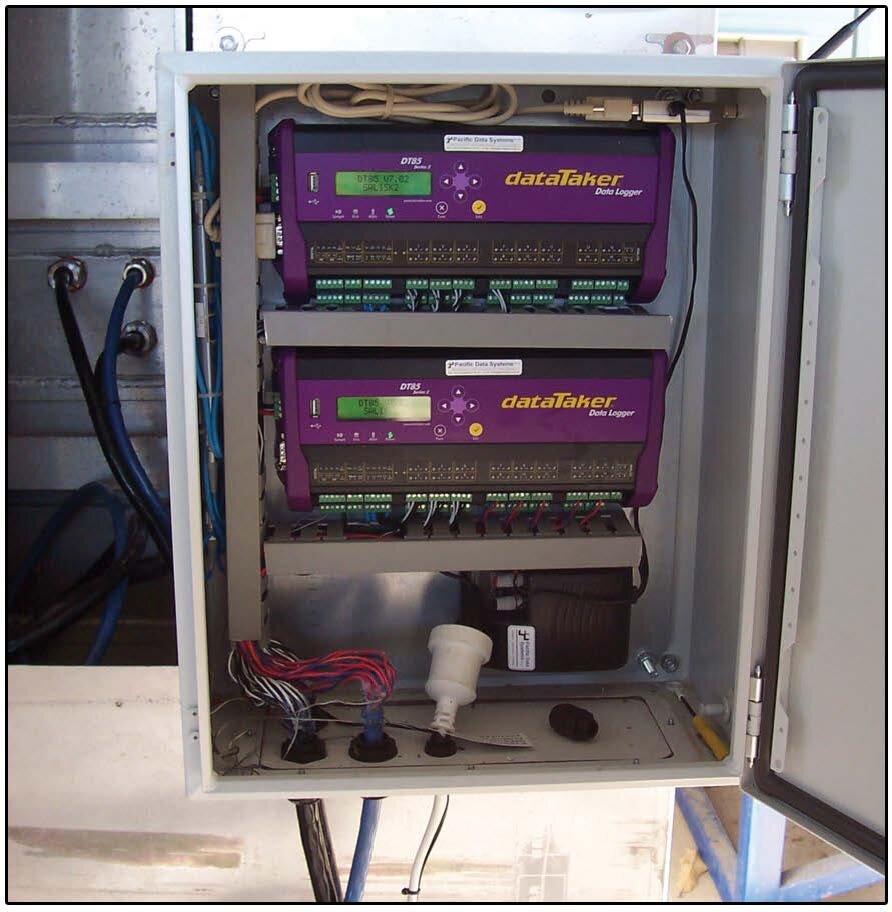 Special weather station was supplied for monitoring painted metal panels for durability in the Australian environment, and to meet NATA certification. The station was set up to record data on weather parameters that effect materials, such as paint products and building materials. The main parameters being wind speed/ direction, temperature, humidity, rainfall and global radiation. Other sensors were added, to include UVA and UVB radiation, leaf wetness and panel temperatures, running off 240VAC power. Our Rem Term Weather software was supplied as the programming and test software, to be used by both Brisbane and Melbourne offices. The data is currently sent online via a LAN/ WAN connection, to head office in Melbourne from Brisbane, and future display of the data via the web browser.
Equipment
dataTaker DT80 data logger

Weather sensors

Enclosure and accessories

RemTerm Weather software
What can PDSA can do for you
Advise
Often it's not a matter of what product to use or what software goes best, it's more often a matter of why and most importantly, how. We may not have the right product for you but we can always point you in the right direction.
Software design
Custom software development to accompany our hardware solutions provided. Developed using MS Visual Studio Net.
Product design
For applications where there are no products suitable, PDSA can develop a hardware solution using its resources in circuit design, CAD and microprocessor programming.
System design
For over 20 years PDSA has designed systems with dataTaker data loggers as the heart of the system to meet and exceed the expectations of our customers.
Solution enquiry
Do you have a similar project? We can help you.
Submit your enquiry below and we will be in touch very soon.