Background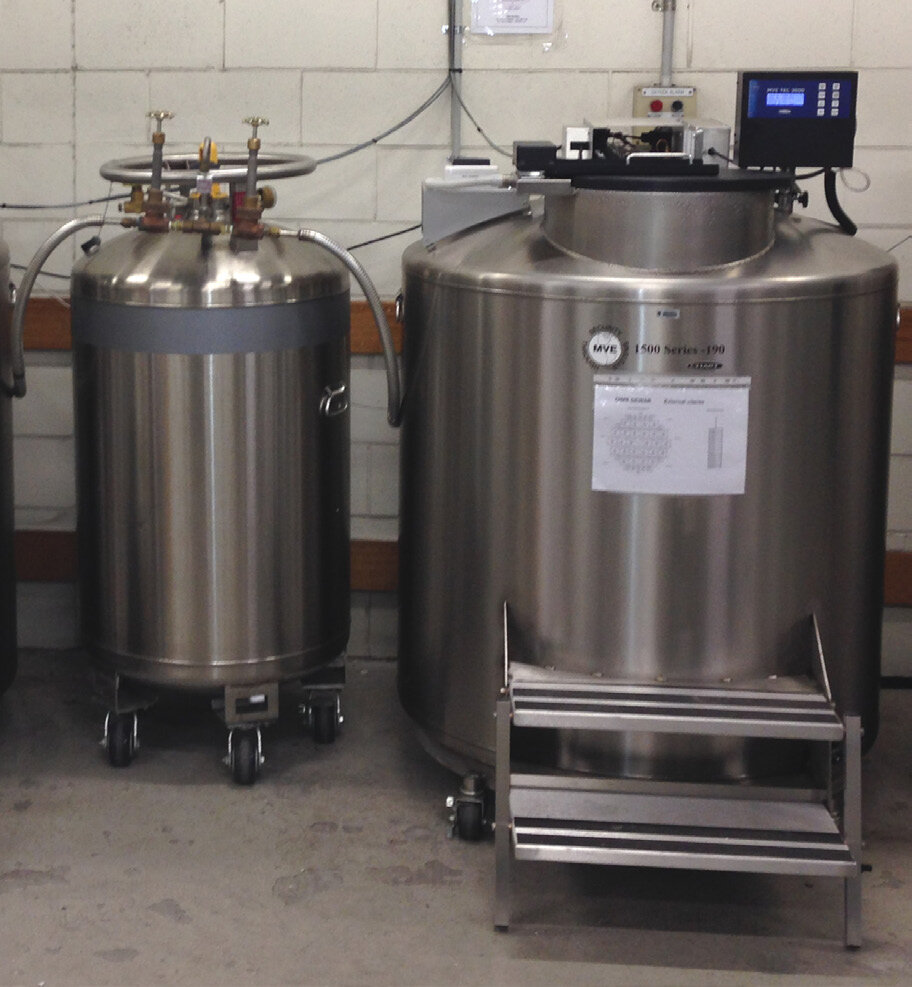 A dewar is a container used for storing cryogens (such as liquid nitrogen) that have a boiling point much lower than room temperature. The dewar provides thermal insulation which reduces the rate at which the contents boil away.
A Queensland-based Medical Research Institute had a number of dewars already in place, each with its own sensors and local display of temperature and level. As the dewars are located in a separate area to where staff are working, the Institute wanted a solution that would let staff check on the status of the dewars from their desks. The Institute also required the system to operate separately to the broader building management system.
The solution
Pacific Data Systems Australia supplied and installed a dataTaker data logger based monitoring platform to the Medical Research Institute. Each dewar is connected to the dataTaker in a star topology. The dataTaker is then accessible via the Institute's Intranet. Staff can easily view the monitored parameters from their own desk (two x temperatures per dewar, the level of liquid in each dewar and the usage per day of liquid for each dewar). The system has been developed to be scalable as the Institute plans to add additional dewars to the facility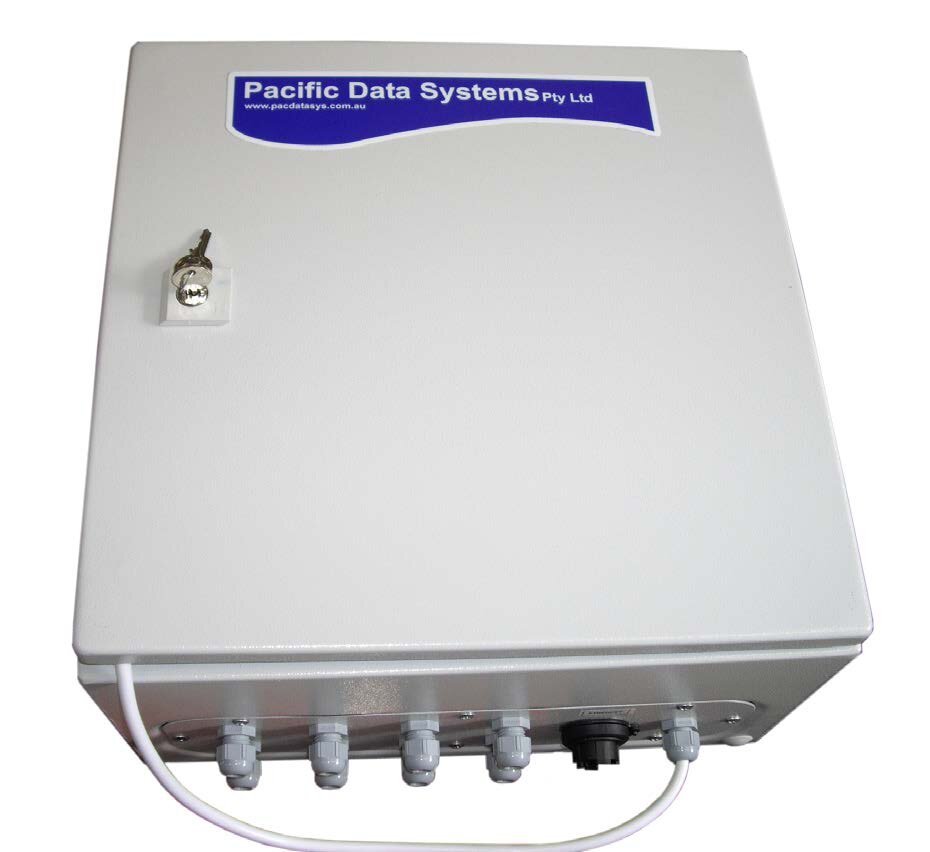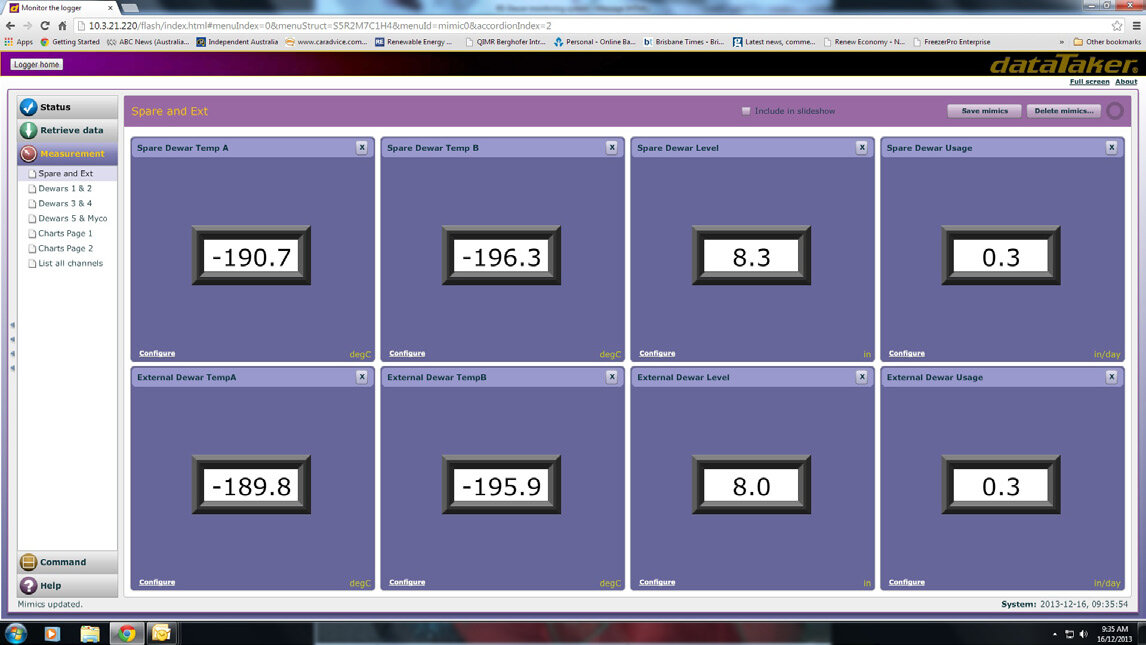 The outcome
The Medical Research Institute has reported that the monitoring system is working very well in their application.
Prior to contacting Pacific Data Systems, the Institute had assessed an "off the shelf" solution. Now that implementation is complete, they have reported that the Pacific Data Systems solution has been a more cost-effective option as they were able to tailor it to deliver only their required features, whereas the "off the shelf" system contained unnecessary additional features.
Solution enquiry
Do you have a similar project? We can help you.
Submit your enquiry below and we will be in touch very soon.