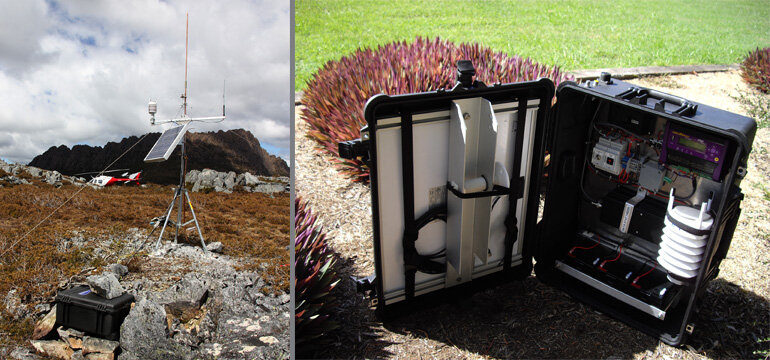 Project summary
A State Government Environmental Authority required a portable weather station. The site could only be accessed via helicopter so it was critical that the station was lightweight, compact, could be setup in a matter of minutes and left in place for several months at a time if required.
The Rapid Deployable Weather Station can also be adapted to meet the requirements of Fire and Emergency Services, construction sites, environmental monitoring consultants and more.
The Rapid Deployable Weather Station was designed to offer:
Portable installation that could be completed in under 7 minutes

Rugged components that could endure extreme weather conditions

Remote access to live data during deployment
The Rapid Deployable Weather Station is suited to all portable and short to medium term weather monitoring applications including:-
Monitoring weather conditions during fire service operations (eg backburning)

On construction sites

In research applications

In conjunction with sound level monitoring
Solution enquiry
Do you have a similar project? We can help you.
Submit your enquiry below and we will be in touch very soon.