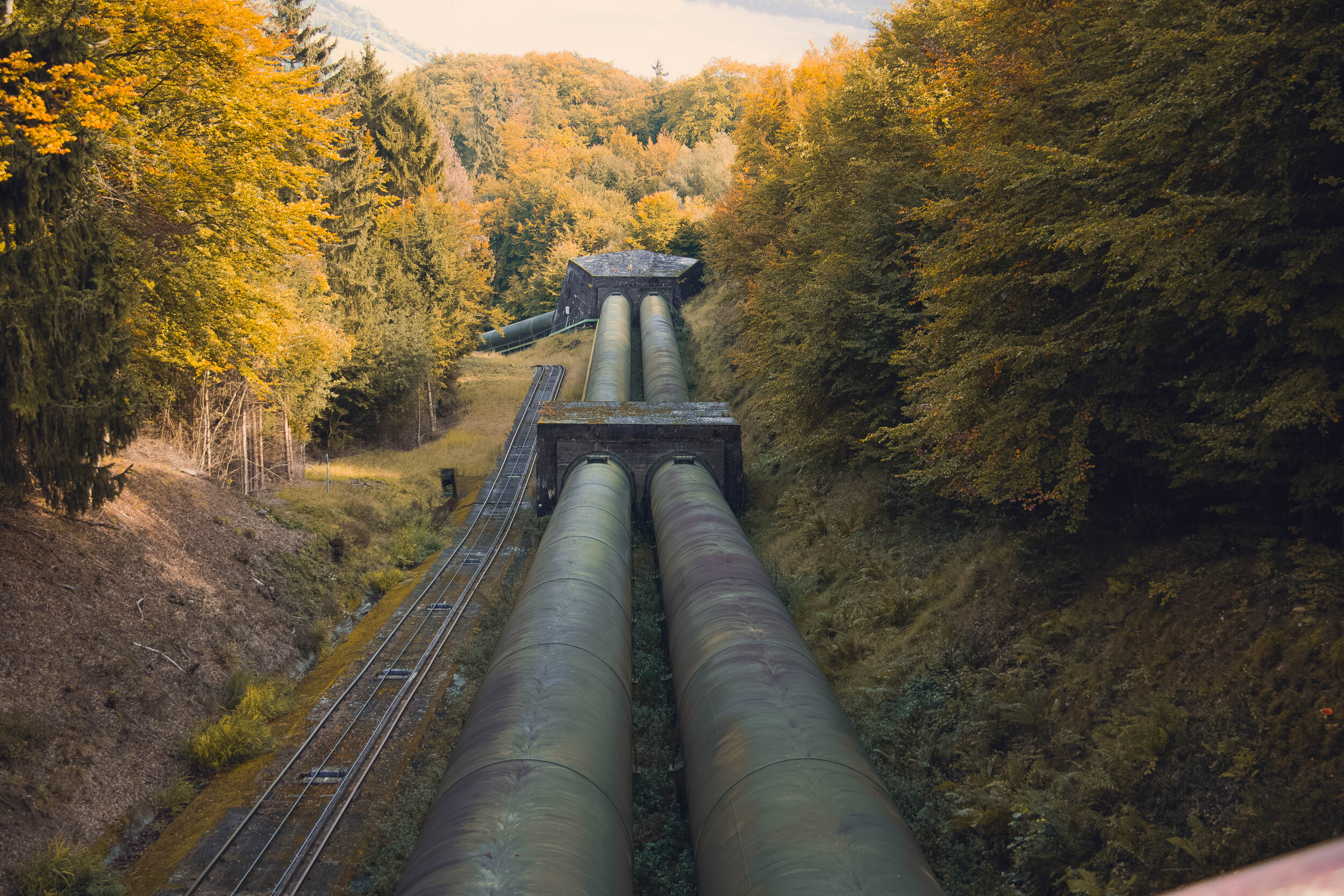 A NATA-accredited pressure testing company who specialise in conducting pipeline strength, leak and yield tests were commissioned by a large mining conglomerate to monitor the internal air temperature of their pipelines.
Regardless of whether it holds fluids, gases or solids, the internal integrity of any pipeline is a genuine safety consideration. It is crucial to know what's going on inside the pipe at any given time, with buried pipelines in particular requiring extensive analysis of on-site data.
Crucially, highly accurate continuous monitoring and logging systems are required to assist in differentiating between temperature fluctuations and potential leaks.
Going portable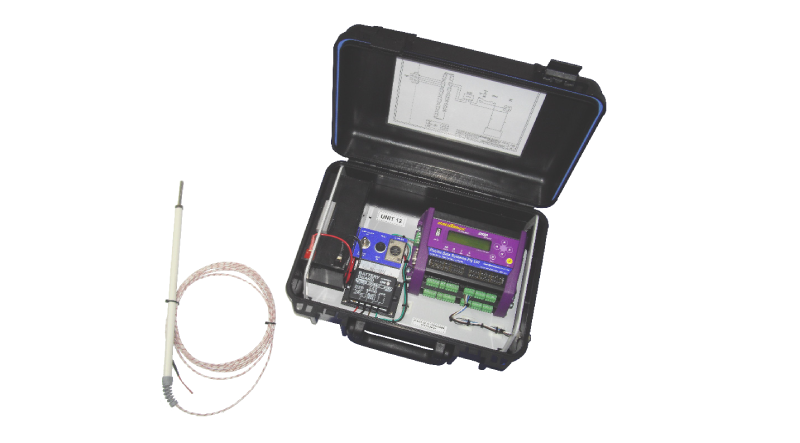 Whilst the company's core business focuses primarily on insitu solutions that are medium-to-long term, the mining conglomerate had need to only monitor for short periods (3-5 days) before moving to another pipeline.
With no portable, short term monitoring solution as part of their existing product offerings, the company turned to Pacific Data Systems Australia for assistance.
Multiple monitoring points
Pacific Data Systems Australia had long since developed their Pipeline Integrity Testing System for use in pre-commissioning leak tests on gas pipelines. The system assists in identifying fluctuations in temperature along the length of pipeline which could indicate a possible leak – the perfect solution for this monitoring application.
Temperature probes were placed at either end of the pipeline length.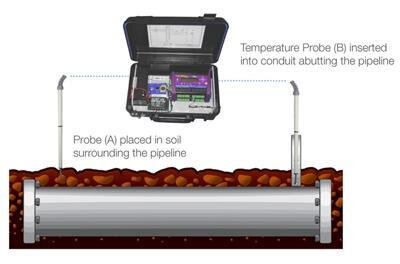 One probe (A) is placed into the soil surrounding the pipeline, whilst the second (B) is inserted into conduit abutting the pipeline, with both wired to a dataTaker data logging unit.
The battery powered system collects data every 5 minutes during the 3-5 day test period, and after testing is complete, the data can be directly downloaded to PC for modelling.
Post-install benefits
Improved safety concerns

Improved response times due to alarm functionality

Minimisation of data transposition errors due to remote telemetry

Web portal access for full visibility at all times
Technical specifications
Conduit Temperature Probe
Sensor type: PT100A RTD 4 wires
Stainless steel sheath: 60mm (optional length increase)
Fibreglass rod: 2m (longer lengths available)
Cable length: 3m standard (longer lengths available)
Soil Temperature Probe
Sensor type: PT100A RTD 4 wire
Data Logging Unit
Power: Battery
Memory: 128MB, approx 10,000,000 data points with Date Time Stamp Alarm Logs
Data collection: USB Flash drive or Ethernet connection to PC/Laptop
Resolution: 18 bit
Display: LCD, 2 line by 16 characters, backlight
Communications: Optional 3G / Iridium Satellite communications
* Battery and solar power may be required if remote communications options are fitted
** Data plans will also apply
Solution enquiry
Do you have a similar project? We can help you.
Submit your enquiry below and we will be in touch very soon.