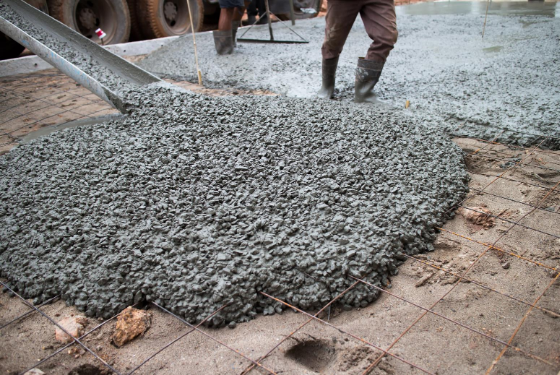 Gold Coast development
Hanson Constructions were commissioned by a large development company to supply the concrete for a Light Industrial / Commercial precinct on the Gold Coast.
Their end user required a data history of temperature logs during the concrete maturing process for quality assurance.
They also needed to be able to access the logger via 3G and for the system to be self-sufficient for 7 days without mains power.
With these requirements established, Hanson Constructions engaged us to build 3 identical custom units with a turnaround time of 4 weeks. They requested that the new units comply with OHS standards with no one item exceeding 25kgs.
Remote data
The logging system needed to have the ability to log temperature every 15 mins from a varying number of thermocouples (typically 3, 6 or 9), which were set in the concrete during the pour.
Measure of ambient air temp via an RTD every 15 mins was also required.
The system also had to allow the end user to select from different pre-programmed schedules as their requirements changed during the maturing process.
Remote communications needed to be a crucial feature of the monitoring system.
This allowed for the implementation of maximum temperature alarms and read error (disconnect) alarms, enabling immediate response measures to be undertaken during such events.
Due to the inclusion of this remote communications capability, daily data emails were also able to be sent to the end user
The hardware
The brain of the logging system was the dataTaker DT80M data logger, which was mounted into a rugged, portable enclosure, and included an internal aerial for remote communications.
The system was powered by 2 x 44Ahr batteries, each with external chargers.
The client supplied their own data SIM cards and web hosting address.
The result?
The customer was so impressed with their new systems that they sent their existing system back to us for rework and reprogramming.
The benefits
Since the Concrete Maturing Logging System was installed, the client has highlighted a number of key benefits including:
peace of mind that OH&S and QA requirements are being met
Low CAPEX, low OPEX

Improve operational efficiency and provide greater visibility

Custody of data and minimisation of data transposition errors

Ease of installation
Solution enquiry
Do you have a similar project? We can help you.
Submit your enquiry below and we will be in touch very soon.