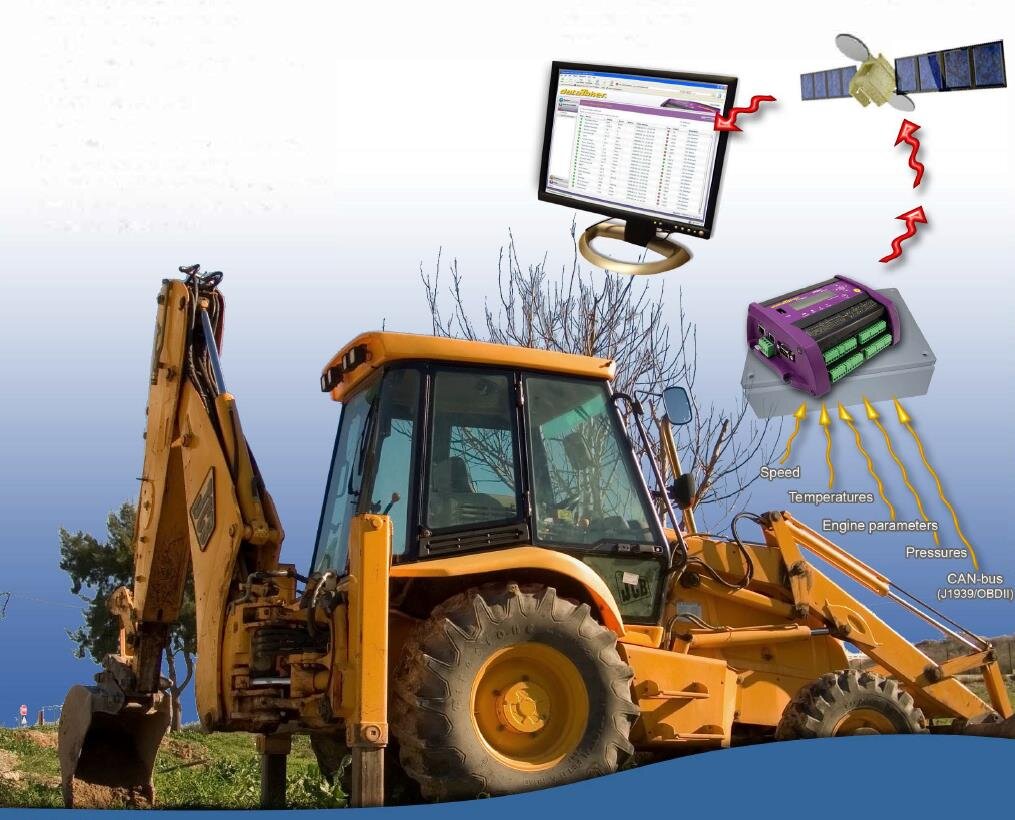 Asset monitoring of mobile plant and equipment is taking a big leap from the old 'location only' tracking widely available. New systems with integrated sensor suites like those used by one of the largest Australian mining conglomerates are shining a light on maintenance related issues for fleet vehicles on site.
Like the black box found on aircraft, a similar systems supplied by Pacific Data Systems has turned equipment monitoring on its head. With inputs such as brake application, brake pressures,oil temperature & pressures, vehicle speed, engine revs and vehicle position, assets are no longer tracked but fully monitored. Using a DT80 data logger at its core, the monitoring and tracking system can be easily configured for almost any type of sensor or input on site, without the need for factory modifications. This allows different sensor packages to be used on different assets.
Features
15 analog sensor inputs (pressure, temperature etc)

8 digital contact inputs (On/Off state, brake application etc)

GPS input (location, speed etc)

Relay output (over alarm or remote shutdown etc)

64Mb on-board memory (>6 mths logging 15 inputs every 1 min)

Remote communication options (Satellite, GSM or 3G)
Benefits
Modular construction with weatherproof design

Not only tracks position but also monitors asset parameters and allows remote diagnostics and shutdown

Remote two-way access via satellite, 3G or GSM networks

Made and supported in Australia

Almost any commercially available sensor can be connected to the data logger

Saves maintenance by alarming on input over-range

Can record calculations on multiple inputs
Inputs supported
operating hours

oil level

oil temperature

water pressure

location

brake application

alternator current
run times

oil pressure

water level

water temperature

vehicle speed

battery voltage

and many more…
Solution enquiry
Do you have a similar project? We can help you.
Submit your enquiry below and we will be in touch very soon.