Description
ALCORapid® is a rapid, non-contact (passive) device for the detection of the presence of Ethyl Alcohol from a valid breath sample via active or passive measurement. Suitable for zero tolerance environments.
Model No: DDS-AR
The ALCORapid® has been designed with simplicity in mind, providing qualitative results for use across a broad range of environments including industry, corrections and security, education, and events. The fuel cell has a high specificity to alcohol and is not influenced by acetone or other breath substances. The long term stability of the sensor means you experience continual accurate results.
ALCORapid® reduces the need and risk of physical contact and there are no disposable components to be dealt with. Compact in size, it is easy to transport and ready to start testing with the touch of a button. Perfect for where busy worksites, large crowds or non-responsive patients are involved. The baton shape allows the handler to keep a suitable distance from the subject and also allows extended reach when dealing with large numbers of subjects.
Benefits
Ease of use: with only three function buttons (torch, baton, and test), the ALCORapid® requires minimal training.

Fast, accurate results: having a high specificity to alcohol, the fuel cell is not influenced by acetone or other breath substances. The long term stability of the sensor means you can count on accurate results year after year.

Easy to read display: the subject's alcohol level is shown on a 1.29" single OLED colour display.

No mouthpieces: with no physical contact required between the subject and the ALCORapid® instrument, ongoing costs of mouthpiece consumables is not a factor. This ensures that the cost per test is very low.


Applications
Industry

Corrections

Security

Health sector

Recruiting

Events
Features
Dual-mode measurement: the ALCORapid® has two possible modes of measurement, depending on the requirements of the breath test.

Active: subject blows into the cone, a sample breath is then taken automatically for analysis.

Passive: operator presses a button to draw breath from in front of the subject's face, but otherwise without his or her co-operation.

Australian Standards AS 3547 Certified: the ALCORapid® is a complete preliminary alcohol testing solution for zero-tolerance environments and holds a valid Product Certification Schedule for compliance with AS 3547.
Torch function: three modes of operation. Standard, extra bright, and strobe.

Luminous baton function: LED baton (solid or strobe illumination), ideal for traffic control situations.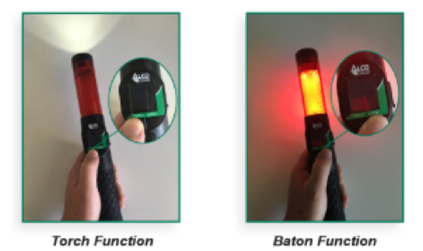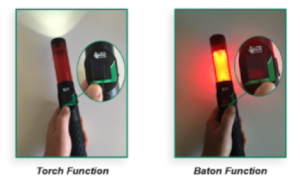 Simple operating procedure: The ALCORapid® features simple and intuitive functionality ensuring a quick and easy procedure when obtaining a sample of expired breath from a human subject.
Service and Calibration
Over 30 years of service you can trust
Our calibration team has been servicing alcohol screening instruments for more than 30 years. We continuously strive to maintain an exceptional level of service. Our highly trained technicians are provided with the latest servicing technology and make it their business to ensure your instrument is operating within specification to ensure repeatable, reliable, accurate results.
To minimise disruption to your operations, calibration turn-around times are typically done within 24 hours* from receipt of your instrument(s).